40th Anniversary Celebration Presentation
This panel of illustrious speakers will explore the ways in which research in infancy over the past 40 years has impacted related fields, such as medicine, policy, media and practice.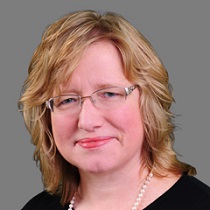 Kim Boller
Senior Fellow, Mathematica Policy Research
Over the past 20 years, Kimberly Boller has studied early childhood services and systems in more than 10 countries, focusing on the effects of child care and early education, parenting programs, and policy related to children and families. Boller adapts and develops measures of program fidelity, implementation, and quality for use in large-scale studies.
Her research in the United States helps to inform early childhood policy decisions and includes measuring the cost of high quality early childhood education programs, describing Early Head Start and the children and families it serves, documenting informal child care provider networks, and assessing supports for implementing home visiting to prevent maltreatment of children. Boller has also conducted longitudinal and impact studies of early childhood professional development strategies and child care quality rating and improvement systems (QRIS).
For the Early Learning Lab, Boller leads identification and implementation of evidence-based, co-designed solutions for community challenges in improving early childhood outcomes. By focusing on improvement and innovation using collaborative, rapid-cycle methods, Boller provides support for new learning, capacity development, and continuous quality improvement. She also directed a learning collaborative in Tanzania piloting different preprimary quality improvement intervention strategies.
Boller co-edited a special issue of Parenting Science and Practice on fathers in Early Head Start and a special issue of Early Childhood Research Quarterly on QRIS as a system builder. From 1993 to 1995, she served as a Society for Research in Child Development Executive Branch Public Policy Fellow at the National Institute of Child Health and Human Development. She recently served on the National Academies of Sciences, Engineering, and Medicine ad hoc Committee on Supporting the Parents of Young Children. She holds a Ph.D. in developmental and cognitive psychology from Rutgers University.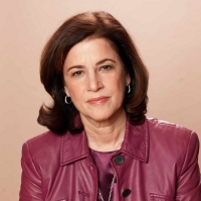 Ellen Galinsky
Chief Science Officer, Bezos Family Foundation and Senior Research Advisor, Society for Human Resource Management (SHRM)
Ellen Galinsky is the Chief Science Officer for the Bezos Family Foundation and a Senior Research Advisor to the Society for Human Resource Management (SHRM). A trailblazer in the work-family and early childhood fields, as well as co-founder and President of Families and Work Institute, she has written more than 100 books and reports and 300 articles, including Mind in the Making: The Seven Essential Life Skills Every Child Needs.
In March 2016, Mind in the Making (MITM) became a program of the Bezos Family Foundation. MITM is an unprecedented efforts to share the science of children's learning with the general public, families and professionals who work with them. its mission is to promote Life Skills that are based on and promote Executive Functions in adults and through them in children in order to keep the fire for learning burning brightly in all of us. Projects include: Seven Essential Skills Learning Modules for Community Leaders (in English/Spanish) that are being implemented in 18 communities and states; Seven Essential Skills Modules for Museums and Libraries, created in conjunction with Boston Children's Museum, that have been used to train museum and library educators in 30 states; Seven Essential Skills Modules for Health Care Professionals created in conjunction with Mount Sinai Hospital that will be used to reform practices in health care and in pediatric training; a DVD collection of 42 videos showing important experiments in child development research; Prescriptions for Learning — 98 downloadable tips sheets on frequently asked questions by families that show how to turn behavior problems into learning opportunities; and a partnership with First Book where the Mind in the Making team has created a library of children's books and accompanying tips to promote life skills. These tip sheets have been downloaded almost 500,000 times. Mind in the Making was named one of the top ten nonfiction books by The Washington Post in May 2014 and was voted the Number 1 must-read book for preschool teachers by Child Care Exchange in June 2014.
Since the 1990s, Ms. Galinsky has directed or co-directed the National Study of the Changing Workforce (NSCW), the most comprehensive ongoing study of the US workforce and the National Study of Employers (NSE), a comprehensive ongoing study tracking trends in employment benefits, policies and practices. She helped to create When Work Works, which provides an award for workplace effectiveness. In December 2016, these three programs became a part of SHRM. In 2017-2018, SHRM will release 12 new reports based on the NSCW and the NSE.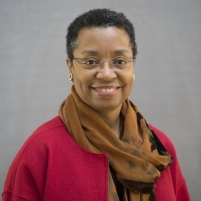 Jacqueline Jones
President and CEO, Foundation for Child Development
Jacqueline Jones has been a teacher, researcher, and policymaker. Currently, she is the President and CEO of the Foundation for Child Development. Dr. Jones served as Senior Advisor on Early Learning to Secretary of Education Arne Duncan and as the country's first Deputy Assistant Secretary for Policy and Early Learning in the US Department of Education. Prior to federal service she was the Assistant Commissioner for the Division of Early Childhood Education in the New Jersey State
Department of Education, with responsibility for New Jersey's Abbott Preschool Program. For over 15 years Dr. Jones served as a Senior Research Scientist at the Educational Testing Service in Princeton. She is a board member on the National Academies Board on Children, Youth and Families and served on the National Academy of Sciences committee that produced Transforming the Workforce for Children Birth Through Age 8: A Unifying Foundation. Dr. Jones attended Hunter College of the City University of New York and earned both a masters and PhD from Northwestern University.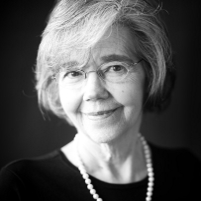 Rachel Keen
Professor Emerita, University of Virginia
Rachel Keen (published under Rachel Keen Clifton from 1966-2002) received her B.A. from Berea College in 1959 and her doctorate from the Institute of Child Development at the University of Minnesota in 1963. Her early research concerned habituation, orienting, and conditioning in newborns. With her postdoctoral mentor, Frances Graham, she wrote a 1966 Psychological Bulletin article on orienting and defense responses that became a citation classic. Her presidential address, "Lessons from Infants; 1960-2000" to ICIS (Infancy, 2001) reviews this early research. In later research she studied perception, cognition, and motor development in older infants and toddlers. She summarized much of this work in a prefatory chapter in the Annual Review of Psychology (2011) on problem solving. While studying audition in infants, Keen discovered a new phenomenon (later called the Clifton Effect). Subsequently, for the next two decades Keen and colleague Richard Freyman studied a psychoacoustic phenomenon called the precedence effect in adults. For this work Keen was elected fellow in the Acoustical Society of America in 2001. Among other honors she received the Distinguished Scientific Contribution Award from SRCD, the Distinguished Faculty Award from the University of Massachusetts, an honorary degree from Uppsala University, Sweden, and was elected fellow in AAAS, APA, APS, and the American Academy of Arts and Sciences. She received a Research Scientist Award (1981-2001) and a MERIT award (1999-2009) from NICHD. Most of her career was spent at the University of Massachusetts (1968-2007), followed by the University of Virginia (2007-2012) where she is now Professor Emerita.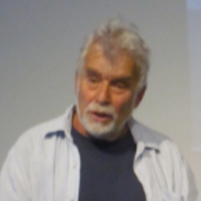 Michael Lewis
University Distinguished Professor of Pediatrics and Psychiatry, and Director, Institute for the Study of Child Development, Rutgers Robert Wood Johnson Medical School
Michael Lewis is University Distinguished Professor of Pediatrics and Psychiatry, and Director of the Institute for the Study of Child Development at Rutgers Robert Wood Johnson Medical School.
He has published over 450 articles and chapters in professional journals and scholarly texts, and has written and edited over 35 books including, Social Cognition and the Acquisition of Self (1979); Children's Emotions and Moods (1983); Shame, The Exposed Self (1992); and Altering Fate: Why The Past Does Not Predict The Future (1997), which was a finalist for the 1998 Eleanor Maccoby Book Award. His latest book, The Rise of Consciousness and the Development of Emotional Life (2014), won the William James Book Award from the American Psychological Association.
Among his honors, Dr. Lewis is a Fellow of the New York Academy of Sciences, the American Psychological Association, the American Association for the Advancement of Science, and the Japan Society for the Promotion of Science. He is currently in the top 1.5% of scientists referenced in the Social Science Index. In addition, Dr. Lewis received the 2009 Urie Bronfenbrenner Award for Lifetime Contribution to Developmental Psychology in the Service of Science and Society from the American Psychological Association, as well as the 2012 Hedi Levenback Pioneer Award from The New York Zero-to-Three Network for his pioneering research in child development. The Society for Research in Child Development awarded him in 2013 the Distinguished Scientific Contributions to Child Development award, in recognition of Professor Lewis's lifetime contribution to the scientific body of knowledge and understanding of children's development.