Invited Speakers
The 2018 Program Committee have handpicked these guest speakers to take part in a series of Invited Sessions, all of which will focus on the overall conference theme of 'building bridges'.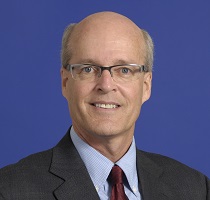 Dick Aslin
Distinguished Research Scientist at the Haskins Laboratories in New Haven CT
Richard Aslin is a Distinguished Research Scientist at the Haskins Laboratories in New Haven CT. Prior to joining Haskins in 2017 he was on the faculty at the University of Rochester for 33 years, where he established the Rochester BabyLab. Aslin has published widely in several sub-areas of infant development, including perceptual and motor systems, language acquisition, and statistical learning. His work on statistical learning with Jenny Saffran and Elissa Newport demonstrated the remarkable ability of infants to extract structure from rapid streams of speech by mere exposure. Subsequent work with Jozsef Fiser expanded the scope of statistical learning to the visual domain. And his work with Celeste Kidd and Steven Piantadosi documented that infants deploy their attention to auditory and visual sequences that have an intermediate (Goldilocks) level of complexity. In the past decade, Aslin has focused on neural measures of learning using fMRI, EEG, and fNIRS. His fNIRS work with Lauren Emberson has shown that the infant brain deploys predictive signals to encode expected events. Aslin has been the recipient of several major awards, including the APA Distinguished Scientific Contributions Award (2014) and the APS Mentor Award for Lifetime Achievement (2015), and several honors, including election to the American Academy of Arts and Sciences (2006) and the National Academy of Sciences (2013).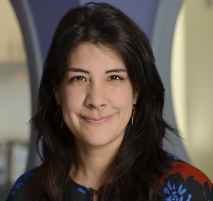 Lisa Feigenson
Professor of Psychological and Brain Sciences, Johns Hopkins University
Lisa Feigenson is a professor of Psychological and Brain Sciences at Johns Hopkins University.  Her work examines foundational representations of objects and number from infancy onward, and asks how these interact with experience to shape learning.  She is a recipient of the Boyd McCandless Award from the American Psychological Association, a Scholar Award from the James S. McDonnell Foundation, and the Troland Award from the National Academy of Sciences.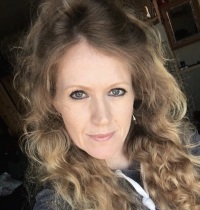 Justine Howard
University of Swansea
Dr Howard's work focuses on evidencing the value of play for supporting and enhancing children's development and emotional wellbeing. She proposes that the inherent developmental potential of play is reliant on children approaching activities with a playful mindset. Her research has identified that children use subtle cues to determine whether or not they think an activity is play or not play, which in turn impact on how they approach an activity and how they subsequently behave. She has used the cues that children have indicated signal play and not play to design experimental conditions where the impact of a playful approach to task can be measured. This work demonstates that a playful mindset leads to increased signs of emotional wellbeing and superior problem solving skills. She theorises that reduced feelings of fear and anxiety in a playful state contribute to behavioural fluency and flexibility. She is currently working toward the systematic collection of physiological data to further her hypotheses. Dr Howard has published numerous journal articles, book chapters and books and is regularly invited to speak at national and international events. Her books include The Essence of Play (2013), Play Therapy Today (2014), Creative Psychotherapy (2016) and Play in Early Childhood (2017) all by Routledge.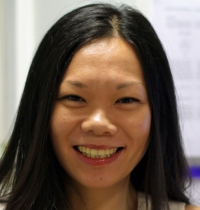 Victoria Leong
Nanyang Technological University (Singapore) Department of Psychology, University of Cambridge (UK)
Dr Victoria Leong is Assistant Professor of Psychology at Nanyang Technological University (Singapore) as well as Affiliated Lecturer at the University of Cambridge (UK) where she heads the Baby-LINC Lab. She studies how infants learn in social contexts, such as during play with parents. As a developmental cognitive neuroscientist, she specialises in using dual-electroencephalgraphy (EEG) to investigate how the brain activity patterns of parents and infants become synchronised during social interactions, and how this mutual neural attunement potentiates early learning and communication. Dr Leong received her PhD in Psychology from the University of Cambridge in 2013. Her PhD thesis was awarded the Robert J. Glushko Prize by the Cognitive Science Society for outstanding interdisciplinary work. She received a Junior Research Fellowship from Cambridge University for early-career independent research in 2013, followed by a Parke Davis Fellowship at Harvard University in 2015. Her research programme at Cambridge University is supported by research grants from the UK Economic & Social Research Council (ESRC), the British Academy, the Rosetrees Medical Trust and the Sir Isaac Newton Trust. Her current work on parent-infant brain synchrony is funded by an ESRC Transformative Research grant which recognises pioneering and potentially transformative scientific research.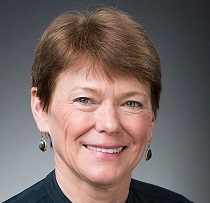 Sarah Mangelsdorf
Provost and vice chancellor for academic affairs, University of Wisconsin - Madison
Mangelsdorf began serving as provost in August 2014 after six years as the dean of the Judd A. and Marjorie Weinberg College of Arts and Sciences at Northwestern University, where she was also a member of the Department of Psychology. Prior to Northwestern, Mangelsdorf served from 2004 to 2008 as the Henry E. Preble Dean of the College of Liberal Arts and Sciences at the University of Illinois at Urbana-Champaign, and was the first woman to hold that position. She joined the University of Illinois Department of Psychology in 1991 and served as associate provost from 2001–03 and head of the psychology department from 2003 to 2004. She previously served four years as an assistant professor of psychology at the University of Michigan.
Mangelsdorf's scholarship focuses on social and emotional development in infancy and early childhood, and she is the author of numerous articles in developmental psychology. At the University of Illinois, she was honored several times for her teaching. She won the Mabel Hohenboken Teaching Award in 1997 and the William Prokasy Teaching Award in 1998, the college's highest award for teaching.
She has served on the editorial boards of five academic journals, including the editorial boards of "Child Development" and "Infant Behavior and Development," and is a fellow at the American Psychological Association. She chaired the Committee on Institutional Cooperation (CIC) Arts & Sciences Deans Group and serves as a trustee of the Erikson Institute in Chicago.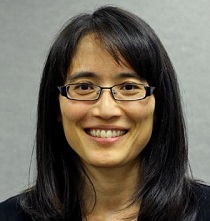 Yuko Munataka
Professor of Psychology at the University of Colorado Boulder
Yuko Munakata received her BA in Psychology and BS in Symbolic Systems from Stanford University, and her MS and PhD in Psychology from Carnegie Mellon University and the Center for the Neural Basis of Cognition (CNBC). She completed her postdoctoral work at the Massachusetts Institute of Technology in Brain and Cognitive Sciences. She was an Assistant and Associate Professor at the University of Denver. Her work investigates executive function and its development, using behavioral, computational, and neuroimaging approaches. She has co-authored two editions of a Computational Cognitive Neuroscience textbook. Her work has been funded by NIH since 1998, and has been featured in Time, The Atlantic, and Parents Magazine. She served as Associate Editor of Psychological Review, and on the NIH Biobehavioral and Behavioral Processes study section. She is a Fellow of the APA and APS, and recipient of the APA Boyd McCandless Award. She has received multiple awards for her teaching, as well as an award for her service.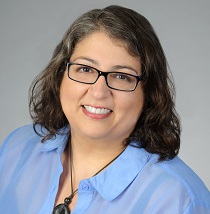 Laura Namy
Executive Director of the Society for Research in Child Development
Laura L. Namy is the Executive Director of the Society for Research in Child Development. She earned her B.A. in Psychology and Philosophy from Indiana University and her Ph.D. in Psychology from Northwestern University. She spent 19 years on the Faculty of the Psychology Department at Emory University where she ran the Language and Learning Lab. At Emory, she also Directed the interdisciplinary Center for Mind, Brain, and Culture, designed and coordinated a joint major in Psychology and Linguistics, directed a Psychology Summer Study Abroad Program, and directed the Graduate Program in Cognition and Development. Dr. Namy's professional experiences have included serving as an officer of the Cognitive Development Society, Editor of the Journal of Cognition and Development, and most recently, serving for three years as a Program Director at the National Science Foundation. She is interested in program and research-community building, fostering research innovation, and supporting diversity in all its forms (including interdisciplinarity, internationalization, and ethnic and racial diversity among both scholars and participant pools) within the developmental sciences.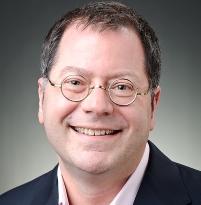 Seth Pollak
Letters and Science Distinguished Professor of Psychology and Professor of Pediatrics, Anthropology, Neuroscience, and Public Affairs, University of Wisconsin – Madison
Seth Pollak is the Letters and Science Distinguished Professor of Psychology and Professor of Pediatrics, Anthropology, Neuroscience, and Public Affairs at the University of Wisconsin – Madison. Dr. Pollak's research focuses on the influences of social risk factors on children's brain and behavioral development, with particular focus on children's emotions, early learning, and health. His most recent projects focus on the biobehavioral affects of family poverty on infant development and the effects of stress exposure on the emergence of children's learning abilities.
Pollak is a recipient of the Boyd-McCandless Award for Distinguished Contributions to Child Development, the American Psychological Association's Distinguished Early Career Award in Developmental Psychology, as well as the Chancellor's Distinguished Teaching Award from the University of Wisconsin.
Professor Pollak is a Fellow of the American Association for the Advancement of Science and the Association for Psychological Science, as well as a member of the Society for Research in Child Development's Governing Council.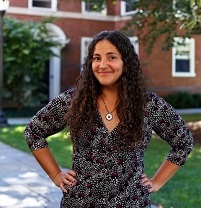 Laurie Santos
Professor of Psychology at Yale University
Laurie Santos Santos obtained her A.B. in Psychology and Biology from Harvard University in 1997 and her Ph.D. in Psychology from Harvard in 2003. Since then, she has served as Professor of Psychology at Yale University and director of the Yale University Comparative Cognition Laboratory as well as the Canine Cognition Center at Yale. Dr. Santos's scientific research has been featured in The New York Times, The Wall Street Journal, The Economist, and The New Yorker, and has been featured on the History Channel and the television show Brain Games. She has also won numerous awards, both for her scientific achievements and for her teaching and mentorship. She is the recipient of the Stanton Prize from the Society for Philosophy and Psychology for outstanding contributions to interdisciplinary research. She was recently voted as one of Popular Science Magazine's "Brilliant 10" young minds, and in Time Magazine as a "Leading Campus Celebrity
Ross Thompson
Distinguished Professor of Psychology at the University of California, Davis
Ross A. Thompson is Distinguished Professor of Psychology at the University of California, Davis, where he directs the Social and Emotional Development Lab. Thompson studies the early development of emotion and emotion regulation, parent-child relationships, and the emergence of moral and prosocial motivation. His work also focuses on the applications of developmental science to public policy problems such as early childhood mental health, child poverty, early education, and the development of school readiness, and he consults extensively with legislative committees, public agencies, and private foundations. Thompson is President of the Board of Directors of Zero to Three, a national nonprofit devoted to the healthy development of young children and their families. He is on the Executive Committee of the Center for Poverty Research at the University of California and serves on the boards of the Buffett Early Childhood Institute and the Stein Early Childhood Development Fund. He received the Ann Brown Award for Excellence in Developmental Research in 2007, the University of California, Davis Distinguished Scholarly Public Service Award in 2011, and the Urie Bronfenbrenner Award for Lifetime Contribution to Developmental Psychology in the Service of Science and Society from the American Psychological Association in 2018.