Presidential Symposium
This distinguished panel will be charged with tackling important questions, such as how infant research has impacted their field, along with discussing relevant topics and recent trends emerging from their work that could be brought to the forefront of infant research.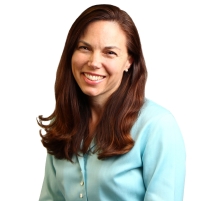 Lisa Guernsey
Deputy Director, Education Policy Program and Director, Learning Technologies Project, New America
Lisa Guernsey is deputy director of the Education Policy program and director of the Learning Technologies project at New America. She leads teams of writers and analysts to tell stories, translate research, examine policies, and generate ideas for new approaches to help disadvantaged students succeed. Prior to her work at New America, Guernsey worked as a staff writer at The New York Times and The Chronicle of Higher Education and has contributed to several other national publications, including The Atlantic, the Washington Post, Newsweek, Time, Slate, and USA TODAY. She is co-author with Michael H. Levine of Tap, Click, Read: Growing Readers in a World of Screens (Jossey-Bass, 2015) and author of Screen Time: How Electronic Media – From Baby Videos to Educational Software – Affects Your Young Child (Basic Books, 2012). She won a 2012 gold Eddie magazine award for a School Library Journal article on e-books and has served on several national advisory committees on early education, including the Institute of Medicine's Committee on the Science of Children Birth To Age 8.  Guernsey holds a master's in English/American studies and a bachelor's degree in English from the University of Virginia. Lisa lives in Alexandria, Virginia with her two daughters. She is on Twitter @LisaGuernsey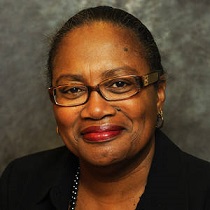 Brenda Jones Harden
Professor in the Department of Human Development and Quantitative Methodology, University of Maryland
Brenda Jones Harden is a Professor in the Department of Human Development and Quantitative Methodology, University of Maryland. She has worked over thirty-five years in the policy, practice, and research arenas focusing on vulnerable child populations. Her research examines the developmental and mental health needs of young children at environmental risk, particularly those who have been maltreated or exposed to other forms of trauma. A particular focus is preventing maladaptive outcomes in these populations through early childhood and parenting programs, such as early care and education, home visiting services, and infant mental health interventions.
Dr. Jones Harden is the author of numerous publications regarding children experiencing early adversity, the risk and protective factors linked with their developmental outcomes, and interventions designed to promote positive outcomes in these populations. As a scientist-practitioner, she conducts training and consultation with early childhood and parenting programs to improve the quality of services provided to young children and families experiencing trauma and other forms of environmental risk. She received the doctoral degree in developmental and clinical psychology from Yale University, and the Master in Social Work degree from New York University.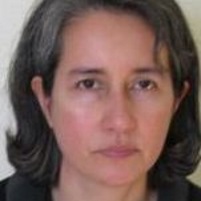 Marcela Pena
Pontificia Universidad Catolica de Chile
Marcela Peña is Full Professor at the Pontificia Universidad Catolica de Chile. Originally she is an MD, Pediatrician and obtained her PhD in Cognitive Science and Psycholinguistic at the École des Hautes Études en Sciences Sociales, Paris, France.
Her research interest is focused on the exploration of the early cognitive development and early learning. Integrating behavioral and neuroimage techniques and methods, she and her team study how infants and young children, with typical and atypical development, learn from the environment, acquire language and develop other high cognitive skills relevant for welfare.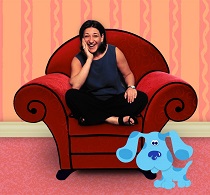 Alice Wilder
Co-Creator and Head of Research and Education for Super Why!
Dr. Alice serves as the educational advisor responsible for developing the Amazon Kids Original Programming learning approach and is helping implement Amazon's unique educational point of view into the development of new series. In this role, she is also an Emmy Award winning Co-Executive Producer and Head of Educational Development for Tumble Leaf, Co-Executive Producer and Head of Educational Development for The Stinky and Dirty Show, Co-Creator and Executive Producer of Creative Galaxy; Head of Educational Development for Wishenpoof and If You Give a Mouse a Cookie on Amazon Instant Video. In addition, she is the Chief Learning Officer for Speakaboos, a kid-centric, cross-publisher literacy platform. She also is the Co-Creator and Executive Producer of Cha-Ching Money Smart Kids the "School House Rock" of financial literacy for 7-12 year olds, airing in Asia on Cartoon Network.
Dr. Alice is co-creator and head of research and education for Super WHY! on PBS Kids, and served as a Producer and the Director of Research and Development for Nick Jr.'s Blue's Clues. And she is a senior fellow at the Fred Rogers Center for Early Learning and Children's Media. She continues to advise the Kids & Creativity group in Pittsburgh, bringing kids and their point of view to help support educators, technologists, and makers as Kidsburgh creates a model and movement around the integration of the arts, sciences, and technology to inspire creative learning and play.
Her groundbreaking work in formative research was cited in The Tipping Point by Malcolm Gladwell. Alice bases her work in formative research on the philosophy that 'the only way to understand what children are capable of doing, what appeals to them, and what they know, is to ask them!'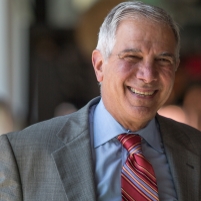 Michael Yogman
Dr. Yogman is a pediatrician in practice in Cambridge, Mass and Chief of the Division of Ambulatory Pediatrics at Mt Auburn Hospital. Currently, he is Chair of the Advisory Board of the Boston Children's Museum and Immediate Past Board Chair, Chair of the Massachusetts American Academy of Pediatrics Child Mental Health Task Force and Chair of the national American Academy of Pediatrics Committee on Psychosocial Aspects of Child and Family Health where he has authored policy statements on fathers role with children, perinatal depression, the power of play, trauma, toxic stress and resilience and addressing early childhood behavioral problems. He serves as a legislative appointee to the Massachusetts Advisory Board on Child Mental Health and a gubernatorial appointee to the Massachusetts Special Commission Relative to Postpartum Depression. He also consults to a number of child care centers. He is a trustee of the Franciscan Children's Hospital and the Landmarks Orchestra, a member of the advisory board of Fathers Uplift, and on the Board of Advisers of the American Repertory Theater at Harvard. He is Assistant Professor of Pediatrics Part Time at Harvard Medical School where he teaches and does research on the father –child relationship, developmental interventions including the RWJ randomized intervention of home visiting and center based care for LBW preterm infants, nutrition and behavior, and behavioral health integration in primary care.. He has been a Fellow of the American Academy of Pediatrics since 1973 and was one of the first pediatricians to be board certified in Developmental Behavioral pediatrics in 2002.