ICIS Elections
All members in good standing will have received a link directly to the email on their membership account for the electronic vote.  Only members who are fully paid for the current year (2022 or 2022 membership expiry) are eligible to vote in the election. Please review the information below and vote before the election closing date of April 25, 2022.
If you have not received the voting link, please contact the Secretariat to confirm your membership.
ICIS President-Elect Nominees
The President-Elect position is a six-year term.  The incumbent will serve two years (2022 – 2024) as President-Elect, two years as President (2024 – 2026) and two years as Past-President (2026 – 2028).
Members have one vote for the President-Elect role.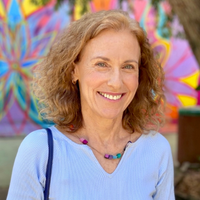 Ronny Geva
Bar-Ilan University
Aspiring to deepen the understanding of infancy, I received a BA and MA from the School of Communication Disorders at TAU, focusing on language and child brain injury. As a Fulbright scholar, I undertook graduate studies in clinical developmental neuropsychology at CUNY. Now a full professor at Bar-Ilan University and a former chair of the Psychology department, I developed an internationally renowned multi-disciplinary lab that offers interaction among developmental psychologists, computer scientists, and neurobiologists with an array of socio-cultural backgrounds from around the world to conduct innovative infant research. Having trained with ICIS leaders in New York and served as an associate editor of Infancy Journal, I identify with the ICIS goals. Building on a broad approach highlighting the universality of early development and the uniqueness of each infant, I will act to strengthen the society of infant researchers by encouraging diversity, excellence, and joy in ICIS actions.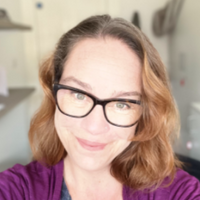 Natasha Kirkham
Birkbeck, University of London
I am a Professor of Developmental Psychology at Birkbeck, University of London, where I am a member of the Centre for Brain and Cognitive Development and the Centre for Educational Neuroscience.  My research investigates how infants learn about the world around them, and how this is mediated by the noisy and occasionally chaotic environment.  Recently, I have become passionate about widening my developmental focus, taking global context into consideration. I feel strongly that we must, as infant researchers, be at the front lines, providing access to evidence-based support and interventions.  I have been a member of ICIS since 2002 and a member of the executive board since 2018 as a European board member, developing and hosting ICIS webinars, and as the Program Director of vICIS2020. I also support the society's journal, Infancy, as an editorial board member.  I would be honoured to continue to work with the congress as President-Elect.
ICIS Treasurer Nominees
The Treasurer position is a six-year term from 2022 – 2028.
Members have one vote for the Treasurer role.
John P. Spencer
University of East Anglia
My first conference talk was in 1992 at the 8th International Conference on Infant Studies in Miami, FL. It was a fabulous experience and hooked me on infant research. Since then, I have been an active member of ICIS and am eager to help lead the society forward. My passions resonate with ICIS strategic goals including promoting our science in a global and inclusive manner. I am also keen to work toward de-carbonising our society building on experiences at vICIS in 2020. Also relevant: I do a lot of mathematical modelling of development…so I'm good with numbers! I am a Professor of Psychology at the University of East Anglia in Norwich, UK. I received a Ph.D. in Experimental Psychology from Indiana University in 1998. I am the recipient of the 2003 Early Research Contributions Award from SRCD, and the 2006 Robert L. Fantz Memorial Award from the American Psychological Foundation.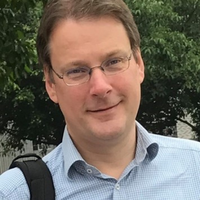 Gert Westermann
Lancaster University
I grew up in Germany and studied for my first degree there and in Austin, TX. I did my PhD in Cognitive Science in Edinburgh, Scotland, followed by a postdoc in Paris before moving to England (first Oxford, and since 2011, Lancaster). In my research on infant cognitive, social and language development I take an interdisciplinary approach, combining experimental methods with computational modeling to understand the mechanisms driving and shaping the developmental trajectory. For the past seven years I have been centrally involved in organizing one of the major European conferences on infant development (LCICD) in Lancaster and have experience with all the financial aspects involved in it, which I would apply to my role as Treasurer of ICIS. I have a passion for supporting students and early career researchers as well as for promoting internationalization. With my experience I believe I can support the core values of ICIS and help shape the future of this great organization.
ICIC Board member nominees
We have a minimum of 3 openings on the board (one for a European representative, one for an Australasian representative, and one that is open with regard to region). Members are invited to rank order the 8 nominees. The winners will be selected based on a combination of their rank ordering and their fit for the open slots.
Alejandrina Cristia
Laboratoire de Sciences Cognitives et Psycholinguistique, CNRS
France

I received my PhD in Linguistics from Purdue University in 2009. I then dedicated two postdoctoral fellowships to neuroimaging, one at the Laboratoire des Sciences Cognitives et Psycholinguistique (LSCP) and the other at the Neurobiology of Language department at the Max Planck Institute for Psycholinguistics. Finally, I returned to the LSCP as a permanent researcher with the Centre National de la Recherche Scientifique on 2012, turning my attention to computational and anthropological methods. I created a team called Language Acquisition Across Cultures in 2018 and became Director of Research in 2019. Throughout my career, infant cognition has been the central focus of my research, and I have promoted open, collaborative, cumulative, and theoretically-driven science, with increasing attention to increasing researcher diversity and positive societal impact. I would welcome the opportunity to serve as Board member in order to further these qualities in the field of infant studies.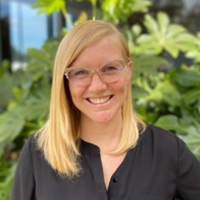 Jessica Bradshaw
University of South Carolina
United States

Jessica Bradshaw, PhD is an Assistant Professor of Psychology and director of the Early Social Development Lab at the University of South Carolina. My work is driven by a keen interest in developmental and infancy science. I use behavioral, eye tracking, and physiological methods to map neurobehavioral development across the first year of life. Studying infants at elevated likelihood of atypical development (e.g., preterm infants, siblings of children with autism) helps me understand developmental cascades that link early infant behavior and experience to the emergence of social communication. The activities and members of ICIS have inspired my research since my first ICIS attendance in 2010 when I was post-baccalaureate researcher at the Yale Child Study Center. As part of the ICIS Communications Committee, I enjoy developing our Baby Blog and promoting our incredible international community with an eye toward diversity, equity, and inclusion. I would be honored to serve ICIS as a Board Member and nurture our global mission of advancing the study of infants using inclusive and diverse methods.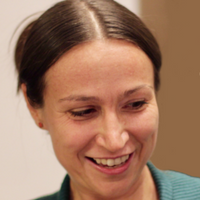 Ágnes Melinda Kovács
Central European University
Hungary

Ágnes Melinda Kovács is an Associate Professor at the Department of Cognitive Science, Central European University, Vienna and the Director of the Cognitive Development Center at the Central European University, Vienna/Budapest. She has studied Psychology at the Babes-Bolyai University, Cluj Napoca, Romania as an undergraduate, and has received a PhD in Cognitive Neuroscience from the Scuola Internazionale di Studi Superiori Avanzati, Trieste, Italy. Her research focuses on how the developing human mind manages to make sense of the complex social and physical world, investigating the basic cognitive mechanisms via which infants to learn from and about social partners. Her work investigates processes that allow young infants to go beyond the here and now, form complex concepts, reason about others' mental states and sustain multiple alternative representations of the world, targeting domains, such as social reasoning, language development and abstract thought.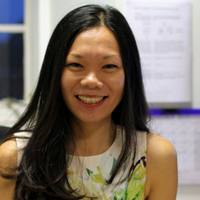 Victoria Leong
Nanyang Technological University
Singapore

I am a cognitive neuroscientist leading infancy research in Asia (NTU, Singapore) and the UK (Cambridge University) as Associate Professor of Psychology & Medicine, Honorary Senior Fellow of Paediatrics, and Deputy Director, Cambridge-NTU Centre for Lifelong Learning & Individualised Cognition. I bring experience of forging large-scale international cross-cultural research alliances in partnership with major funders. In my research, I use social neuroscience tools (dyadic-EEG, neural sociometrics) to study how the infant brain responds in real-time to caregiver social interactions. This microgenetic method captures temporal dynamics (eg.synchrony) that shape developing cognition and underpin successful cultural knowledge transmission in Asian and Western contexts. I have served on the ICIS Communications Committee since 2020, initiating a new blog series on global infancy research: https://bit.ly/3CXMV2p. If elected, I aim to strengthen ICIS connections with the Asia-Pacific region through new cross-cultural initiatives that promote diversity, and through the training and development of next-generation infancy researchers.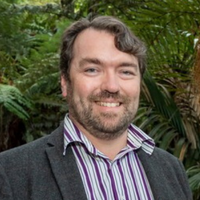 Vincent Reid
University of Waikato
New Zealand

ICIS is dear to my heart. My first ICIS experience was in 2000 in Brighton, UK, shortly before starting my Ph.D. I'd never been to a conference before and the prospect was daunting. It was one of the most exciting and eye-opening events imaginable. I've been a keen ICIS attendee ever since. It is an honour to be nominated as a potential Board member for ICIS representing Australasia. My research explores social and perceptual development prenatally and during infancy via EEG, eye-tracking and behavioural paradigms.  The core values of ICIS in the strategic plan tightly align with my own. Lab based data acquisition has been challenging during the pandemic. The Society has a role in getting us all back on our feet and producing important science once more.  I'm the sort of academic who is keen on governance and on making things work. I hope that you support my nomination.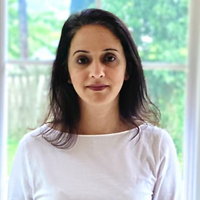 Leher Singh
National University of Singapore
Singapore

I am honored to be nominated for election to the ICIS Board. I am currently the Director of Science at the Society for Research in Child Development and a faculty member at the National University of Singapore (Psychology). Originally from India, I have lived in Hong Kong, the Netherlands, Singapore, and the U.S. As a longstanding ICIS member, I am very excited by ongoing initiatives to increase diversity and inclusion. I have a strong demonstrated commitment to these issues. At SRCD, I have worked intensively on cultivating greater diversity, equity, and inclusion in our scientific pursuits. I have developed new initiatives to internationalize activities and the membership. I have also co-developed anti-racist principles for the Society and strategized on ways to foster inclusion for historically marginalized scholars. I have a deep commitment to diversifying representation in our profession and look forward to contributing to these and other activities at ICIS.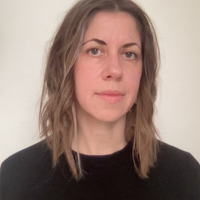 Victoria Southgate
University of Copenhagen
Denmark

I am a Professor of Developmental Cognitive Neuroscience at the University of Copenhagen where I direct the Centre for Early Childhood Cognition. My group studies the origins and development of social cognitive abilities with a particular focus on infants' abilities to track and exploit others' perspectives and the role that the development of self-representation plays in early social cognition. I am deeply interested in the role that caregivers play in infants' social cognitive development, from the role of the early parent-infant interactions in the development of self-other balance to the impact of interpersonal synchrony on infants' development of self-awareness. We aim to contribute basic research to help us understand the conditions under which infant development really thrives. I am a long-time ICIS member, having attended almost every meeting since Atlanta in 1998 when I was still an undergraduate. If elected as a member of the ICIS board, I would work towards greater international reach and awareness of the congress, to develop means by which researchers from more diverse communities can share their research, and to ensure that ICIS serves the global infant research community.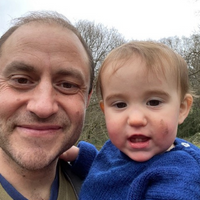 Sam Wass
University of East London
United kingdom

Sam Wass, Ph.D. is Professor of Early Years Neuroscience at the University of East London, UK, the leader of the UEL BabyDevLab (www.uelbabydev.com), and father to a 3-year-old son and a 1-year-old daughter. His research uses new techniques including dual EEG, dual fNIRS, motion sensors and home recordings using wearable physiological monitors, microphones and video cameras to investigate how stress and concentration develop through the early years – concentrating on the transition from co-regulation (sharing affective and attentional states between an infant and caregiver) to self-regulation. He also works with clinical populations (ASD, ADHD, preterm birth), and as a consultant with nurseries and other early years childcare providers, and with commercial organisations such as toy manufacturers and TV producers. Sam has attended every ICIS conference since 2006 and is a huge fan. He would be honoured to serve as a board member.