Job Bank
The ICIS Job Bank has been created to connect job seekers with potential employers.
Laboratoire de Psychologie de la Perception, Paris, France: Post doctoral position, developmental psycholinguistics/psychoacoustics
The Speech perception group of the Laboratoire de Psychologie de la Perception is seeking to fill a 2-year post-doctoral position starting at the earliest in April 2018 to work with Dr Laurianne Cabrera (https://sites.google.com/site/lauriannecabrera/) on auditory development and speech-in-noise perception in children with normal hearing and children with hearing loss. Applications including a cover letter, curriculum vitae and the names of two referees should be sent by December 1st 2017 to Dr Laurianne Cabrera at laurianne.cabrera@gmail.com
Summary:
This project is funded by the National Research Agency (ANR) and aims to characterize the role of sensory and non-sensory auditory processes involved in the development of speech perception in noise. Using a combination of psycholinguistic and psychophysical paradigms, this project will investigate the dominant factors limiting speech understanding in noise between 6 and 11 years of age.
Responsibilities:
– Experimental design of the auditory stimuli and of the psychophysical behavioral tasks suitable for children.
– Recruitment of young children with normal-hearing (via schools) and with hearing impairment (via the Hospital, collaboration with ORL service APHP Robert DebrŽ).
– Data collection and analysis.
– Writing up abstracts for international conferences and papers for international peer-reviewed journals.
Qualifications:
– PhD degree in psychology, hearing and speech sciences, cognitive sciences or equivalent
– Use of French language fluently (to contact French schools and test young French children)
– Highly motivated to work on an interdisciplinary project (psychoacoustics, psycholinguistics) and collaborate with the various members of the consortium (in Parisian labs, hospitals, schools, but also in the UK and the US).
– Experience with children and with Matlab (sound processing, experimental design) will be highly appreciated
The speech perception group:
Our group explores the acquisition of various linguistic levels (from auditory to morpho-syntax), from birth to adulthood. We use behavioral (head-turn procedure, eye-tracking, psychophysical tasks) and imaging (ERPs, NIRS) techniques, at the Saint-Pres babylab (http://recherche.parisdescartes.fr/LBB) or in hospitals. We aim to identify the interactions between endogenous constraints of cortical development and environmental input, the mechanisms involved in language acquisition, and how early processing abilities are linked to later linguistic achievements. Our group holds weekly scientific meetings and participates to weekly research seminars on various topics of cognitive sciences within the Laboratoire de Psychologie de la Perception (http://lpp.parisdescartes.cnrs.fr/home). We are also part of the GDR-development and LABEX EFL (http://www.labex-efl.com) offering several opportunities for meetings, seminars and collaborations.
Terms of salary and employment:
A 12-month contract will be first established and be renewable up to one year. Salary will depend on diploma and experience (between 2300-2900Û gross/month).
St. Lawrence University: Assistant Professor in Psychology
A full-time tenure-track position in Psychology at the Assistant Professor level is available beginning in the fall semester of 2018 at St. Lawrence University. The candidate may have a background in any area of psychology, including but not limited to behavioral, biological, clinical, cognitive, counseling, developmental, and social. We are particularly interested in an individual who has a strong commitment to the diversity and excellence of the academic community and can demonstrate this commitment through teaching, research, and/or service. In addition, candidates who will uniquely complement and expand our existing course offerings, perspectives, and faculty research specialization are preferred. Candidates with expertise in a health-related subfield, including health disparities, are particularly encouraged to apply.
The position will normally entail teaching three undergraduate courses per semester; opportunities for course release may be earned. The successful candidate will teach Introductory Psychology and courses in the candidate's area of expertise. Sponsorship of undergraduate research projects is expected. Opportunity to teach in the University's First Year Program, our residential living/learning program, is available for interested candidates. The successful candidate will join a department of 13 full-time faculty members, two academic support persons, and approximately 160 junior/senior majors. We also co-sponsor a Neuroscience program with our Biology Department.
St. Lawrence University is an Equal Opportunity Employer committed to affirmative action and diversity. The promotion of such a commitment ensures an atmosphere that is diverse and complex in ways that are intellectually and socially enriching for the entire campus community. Recent incoming classes at St. Lawrence have consisted of 22 percent US students of color or international students. About 18 percent of each class has received Pell grants, a federal program providing need-based grants for low-income students to promote access to postsecondary education.
Applicants should have their Ph.D. by August 15, 2018, but ABD candidates may be considered. Please submit an application letter, vita, teaching statement, research statement, evidence of teaching effectiveness, including official summaries of teaching evaluations if available, and representative preprints/reprints.
Applications should be submitted by November 10, 2017. Applications submitted after this date will be reviewed as needed.
Located at 23 Romoda Drive, Canton, NY, St. Lawrence University is a coeducational, private, independent liberal arts institution of about 2,400 students from more than 40 states and 40 nations. The educational opportunities at St. Lawrence inspire students and prepare them to be critical and creative thinkers, to find a compass for their lives and careers, and to pursue knowledge and understanding for the benefit of themselves, humanity and the planet. Through its focus on active engagement with ideas in and beyond the classroom, a St. Lawrence education leads students to make connections that transform lives and communities, from the local to the global.
The University is committed to and seeks diversity among its faculty, staff and students. Such a commitment ensures an atmosphere that is diverse and complex in ways that are intellectually and socially enriching for the entire campus community. Applications by members of all underrepresented groups, as well as from individuals with experience teaching or working in a multicultural environment, are encouraged. St. Lawrence University is an Equal Opportunity Employer.
For additional information about St. Lawrence, please visit http://www.stlawu.edu.
Yale Autism Infant and Toddler Program: Postdoctoral Associate in Child Psychopathology
Sponsor Institution: Yale Child Study Center, Yale University School of Medicine
Program Director: Katarzyna Chawarska
Additional Faculty: Kelly Powell, Scuddy Fontenelle, Suzanne Macari, Quan Wang
Salary: $47,484 per year; commensurate with NIH postdoctoral levels of experience (plus full healthcare coverage and benefits)
Term of Position: 2 years
Start Date:  As early as January 1st 2018 and as late as July 1, 2018
U.S. Citizenship: Not Required
Application Information: For more specific questions, please contact yescog@yale.edu or Katarzyna.Chawarska@yale.edu.  Information about the Yale Early Social Cognition Lab can be found here:  http://www.childstudycenter.yale.edu/yescog/.
Submitting Your Application: A complete application includes 1 copy of each of the following items:
1) Curriculum Vitae
2) A 2-page personal statement containing biographic material, relevant experience, and career goals
3) Two letters of recommendation which speak directly to the candidate's clinical and research potential.
Electronic applications (with scanned documents and separate letters of recommendation emailed directly from referees) are preferred and can be sent directly to yescog@yale.edu.  Mailed applications may be submitted to:
Katarzyna Chawarska, Ph.D.
Yale School of Medicine, Child Study Center
40 Temple Street, Suite 7-D
New Haven, CT 06510
Submission Deadline:  Applications will be accepted and considered on an ongoing basis. The final application date is March 1st.
Ohio State University: Human Developmental Cognitive Neuroscience Assistant Professor
Pending budgetary approval, the Department of Psychology at The Ohio State University seeks an outstanding candidate with an excellent research record and who uses multiple approaches (e.g., behavioral, physiological, and/or computational) or a single approach to study development, plasticity, or learning in human infants and/or children, with content areas including but not limited to perception, attention, memory, concepts, decision making, or language.
Applicants must have earned a Ph.D. in psychology or a related field prior to the time of application. All applicants are expected to have very strong and fundable research programs and to contribute to both graduate and undergraduate supervision and instruction. Appointment is contingent on the university's verification of credentials and other information required by law and/or university policies, including but not limited to a criminal background check.
Apply to Academic Jobs Online at: https://academicjobsonline.org/ajo/jobs/9598. A complete application consists of a cover letter, curriculum vitae, statement of research and teaching interests, and the names of three individuals from whom letters of recommendation could be solicited. Applications received prior to November 15, 2017 will receive priority consideration. Inquiries may be directed to Lisa Wilkosz (wilkosz.1@osu.edu).
The Ohio State University is committed to establishing a culturally and intellectually diverse environment, encouraging all members of our learning community to reach their full potential. We are responsive to dual-career families and strongly promote work-life balance to support our community members through a suite of institutionalized policies. We are an NSF Advance Institution and a member of the Ohio/Western Pennsylvania/West Virginia Higher Education Recruitment Consortium (HERC).
The Ohio State University is an equal opportunity employer. All qualified applicants will receive consideration for employment without regard to race, color, religion, sex, sexual orientation or identity, national origin, disability status, or protected veteran status.
Child Cognition Lab at Boston University: Research Assistant
Project Description:
The Child Cognition Lab conducts research projects with children and adults. We are currently engaged in a large-scale, federally funded research project examining young children's understanding and learning of complex biological concepts. We are seeking a highly motivated and research oriented Research Assistant to work on this project. The ideal candidate would be interested in how children learn, science education, and applied psychological research. The roles of the position include recruiting participants, processing data, and helping run participants both in lab and outside of lab settings. This paid position is for 20-30 hours a week from September to August, with the possibility of increased hours.
Necessary Qualifications:
Positive, outgoing, and friendly demeanor
Intellectual curiosity and ability to learn quickly
Interest in developmental psychology research
Willingness and ability to work in a fast-paced, intellectual environment
Strong organizational skills, detail-orientation and conscientiousness
Knowledge of experimental design
Experience working with children in some capacity
Afternoon hours available 3 or more days a week
Able to attend lab meetings: Tuesdays 12:30-1:30
Not currently receiving BU funding
Preferred Qualifications:
Experience working in a research lab
Interest in biological education
Familiarity with SPSS
We are looking for the ideal candidate to begin immediately. Send your resume and cover letter outlining how you meet the requirements for this post to Erin Doncaster, Lab Manager, at childlab@bu.edu.
Child Cognition Lab at Boston University: Postdoctoral Associate
The Child Cognition Lab at Boston University invites applications for a second NSF-funded Post- doctoral Research Fellowship. Please feel free to make inquiries if you are a PhD candidate defending at some point during the 2017-2018 academic year. Relevant applicants will have interest in topics that include: children's and adults' learning, inquiry and explanatory reasoning (particularly in the biological and psychological domains), individual differences and cultural influences on categorization and reasoning in children and adults, social learning and strategies for facilitating knowledge acquisition in children and adults. A commitment to both basic and applied research on early conceptual development and early education is desirable. The Child Cognition Lab's research standardly focuses on children 2- to 10- years of age (with current emphasis on 5- to 10- year old school-aged children). However, infancy side projects are supported if germane to topics studied within the lab. Please explore http://www.bu.edu/cdl/ccl/ and https://www.evolvingmindsproject.org/  to become familiar with recently studied basic and applied research topics.
The Child Cognition Lab offers a collegial atmosphere and postdoctoral fellows participate deeply in the life of the lab, the BU Developmental Science Program and the vibrant intellectual local area. Postdocs receive substantive career mentoring and opportunities for independent research and professional development.
Responsibilities include: Conducting and supervising research and data collection with young children and adults in the lab, school, and on-line; qualitative and quantitative data analyses; supervision of undergraduates; co-writing reports for funding agencies; presentations at conferences and workshops; mentored authorship of publications in peer-reviewed journals.
Job requirements: Graduate training in cognitive and/or developmental psychology; background in experimental design, quantitative and qualitative data analytic methods; capacities for independent, creative scholarship and strong authorship /writing skills, evidence of productivity in peer-reviewed journals, interest in inter-disciplinary research at the intersection of psychology and education. This postdoc position is for 1- 2 years. BU Postdoctoral Fellows are evaluated each year for renewal.
Applications: Please inquire now if you are interested in this position and will defend during the 2017-2018 academic year. Informal inquiries from doctoral candidates and their mentors are welcome. Review of applications will begin now but will continue until the best candidate is found. Please make one PDF document for formal applications: a cover letter including a 1-2 page statement of research interests, a CV and contact details for 3 referees. Reference letters may be requested for short-listed applicants. Please include links or attachments for to 3 representative publications or manuscripts.
Send applications to: Erin Doncaster, Lab Manager, childlab@bu.edu.
(Questions/Inquiries can be sent to dkelemen@bu.edu).
University of Denver, [SEED] Research Center: Assistant-level, tenure-line Faculty position in Psychology
We seek candidates to contribute to our Stress, Early Experience and Development – [SEED] Research Center (http://www.du.edu/ahss/psychology/seedresearch/index.html) within the Department of Psychology. Candidates with training in clinical or developmental psychology whose research examines early (prenatal through childhood) experiences and incorporates biological and behavioral approaches are particularly encouraged to apply.
Our research-oriented department values a collaborative and integrative approach to psychological science to foster intellectual curiosity and innovation, invests in people in a supportive and inclusive environment, and serves the public good (see www.du.edu/psychology for more information). Our mission is to advance psychological science by generating and sharing new knowledge through collaborative scholarship, educating and mentoring student scholars, and contributing to the public good. Our vision is to be an inclusive intellectual community that fosters discovery and innovation.
The University of Denver's vision is to be a great private university dedicated to the public good. The University values inclusive excellence, recognizing that its success is dependent on how well it values, engages, and includes the rich diversity of constituents (to learn more about inclusive excellence at the University of Denver, please visit (http://www.du.edu/cme/resources/inclusive-excellence.html). Students and faculty in the Psychology Department actively contribute to inclusive excellence (http://www.du.edu/ahss/psychology/inclusiveexcellence) goals through scholarship, teaching, and service. The University of Denver is situated in the Denver metro area, a vibrant and diverse urban center in the Rocky Mountain region that is home to 2.8 million people. Our urban location supports faculty collaboration across a number of local universities. The University, ranked in the top 100 universities in the country, is comprised of approximately 5800 undergraduates (with over 500 psychology majors), 5900 graduate students, and over 700 full-time faculty.
Successful applicants will have an outstanding record of research achievement. All candidates should have a strong commitment to both undergraduate and graduate education and demonstrated aptitude for excellence in teaching. Candidates should also be committed to working with diverse student and community populations.
Candidates must apply online through www.du.edu/jobs to be considered. Applications will include a letter of interest, research & teaching statements, an inclusive-excellence statement, a vita, and reprints/preprints. The separate inclusive-excellence statement should be a succinct description of how the candidate's research, teaching, and/or service contribute to inclusive excellence. In addition, at least three recommenders should email letters of reference to AHSS.PsychRec@du.edu. We will give priority to applications received by October 1, 2017, but will consider applications until the positions are filled.
The department and university are committed to enhancing the diversity of its faculty and students. Individuals from members of traditionally underrepresented groups including women, minorities, members of the LGBT community, people with disabilities and veterans are particularly encouraged to apply. The University of Denver is an EEO/AA employer.
University of Minnesota, Institute of Child Development: Assistant Professor Developmental Psychopathology
The Institute of Child Development at the University of Minnesota seeks an outstanding candidate for a tenure-track position in developmental psychopathology at the Assistant Professor level beginning Fall 2018. We are particularly interested in researchers who (1) study normative and atypical development together in order to understand basic processes that influence pathways of developmental toward or away from pathological outcomes, (2) adopt a multiple levels of analysis approach (including but not limited to crossing behavior with one or preferably more of the following: genetics, epigenetics, neurobiological, relational, or sociocultural); (3) examine gene-environment interplay; and/or (4) conduct theoretically informative translational research via randomized control trials and/or intervention studies. Advanced developmental research methods and/or statistical expertise are especially valued. All applicants are expected to have strong and fundable research programs and to contribute to both graduate and undergraduate supervision and instruction in developmental psychology/developmental psychopathology.
Review of applications will begin October 9, 2017. Visit https://humanresources.umn.edu/jobs and search for Job Opening ID: 319286. Completed applications will include a letter addressing qualifications, CV, a description of the applicant's research program, up to 4 representative publications, and 3 letters of recommendation. All supporting materials, except for the reference letters, should be attached electronically to the online application. Inform your references that letters of recommendation should be emailed to mordo001@umn.edu.
The University of Minnesota is an EEO/AA employer. Women, minorities, veterans, and individuals with disabilities are encouraged to apply.
University of Delaware, Robotics and Control Lab, Pediatric Mobility Lab: Postdoctoral Researcher
This position is a Postdoctoral Researcher – Child-Robot Interaction, Motor Development/Behavior at the University of Delaware – Robotics and Control Lab, Pediatric Mobility Lab. For complete information visit the link below:
Temple University Infant and Child Laboratory at Ambler: Post-Doctoral fellow
The Temple University Infant and Child Laboratory at Ambler is looking for a  to work on a play and active learning project with Dr. Kathy Hirsh-Pasek.
The project is an NSF-sponsored collaborative study with Rutgers University, Boston University, University of Delaware, and Berkeley University looking to develop a conceptual framework for understanding "active learning" versus more passive forms of learning. As part of this grant we will be identifying the critical dimensions for understanding guided play, and designing and implementing experiments and interventions to test the effectiveness of variants of active learning through guided play. Applications are particularly welcome from researchers interested in play and/or creativity. This position has a 1-year minimum, with the possibility of extending to 2 years. The anticipated start date is August 2017.
As the project manager, the post-doctoral fellow will be expected to participate at all levels of the projects. The responsibilities include:
Stimuli design and creation,
Understanding and design of assessment tools,
Data collection at school sites,
Training and supervision of undergraduate and graduate RAs and other project staff,
Data coding and analysis,
Write-up and dissemination of results for internal reports and peer-reviewed publications,
Presentation of findings in national and international conferences,
Research grants administration and accounting.
Required qualifications:
D. in Developmental Psychology, Education, or a related field
Experience working with young children in research/preschool settings
Computer skills and proficiency with MS Office
Ability to travel to off-site locations that may not be accessible by public transportation
Preferred qualifications:
Experience with early childhood intervention projects
Training in early cognitive development with an emphasis on play and learning
Excellent interpersonal, leadership, writing, and organizational skills
Ability to interact with a diverse population of participants
Proficiency with SPSS, SAS, and/or R
Jacobs Foundation Research Fellowship Program: Call for Applications
DOWNLOAD FULL INFORMATION PACKAGE
ABOUT THE JACOBS FOUNDATION
The Jacobs Foundation is one of the world's leading charitable foundations dedicated to improving the living conditions of children and youth. The Foundation was established in 1989 by Klaus J. Jacobs and his family in an effort to benefit future generations by providing young people with better opportunities for development, so that they can become productive and socially responsible members of society. As a research informed organization, we base funding decisions on solid evidence and enable systemic change through comprehensive approaches.
The School of Psychology at the University of East Anglia: 5 faculty positions available
The School of Psychology at the University of East Anglia (https://www.uea.ac.uk/psychology) has 5 faculty positions available at the Lecturer (Assistant Prof) / Senior Lecturer/Reader (Associate Prof)/Professor levels.  We also welcome interest from research teams who might offer concentrated strength in a single area.
The School of Psychology is the newest school at UEA, and the first new School of Psychology to be formed in a research-intensive university in the UK for many years. These posts signal UEA's commitment to investment in world-class research, forming part of an ambitious expansion plan to create a world-leading faculty bridging disciplines to yield deep understanding of the processes that underlie and organise human behaviour.
John Spencer and I are heading up an outstanding group in developmental science, and we are looking for talented colleagues to join us! UEA has fantastic research facilities (fNIRS, fMRI, TMS, EEG, eye-tracking, virtual reality, customised testing rooms for child research), a lovely campus, and it is situated in Norwich, UK — a wonderful place to live, with a castle, cathedrals, restaurants, and pubs.
If you have any questions about the posts, do let me know. Details can be found HERE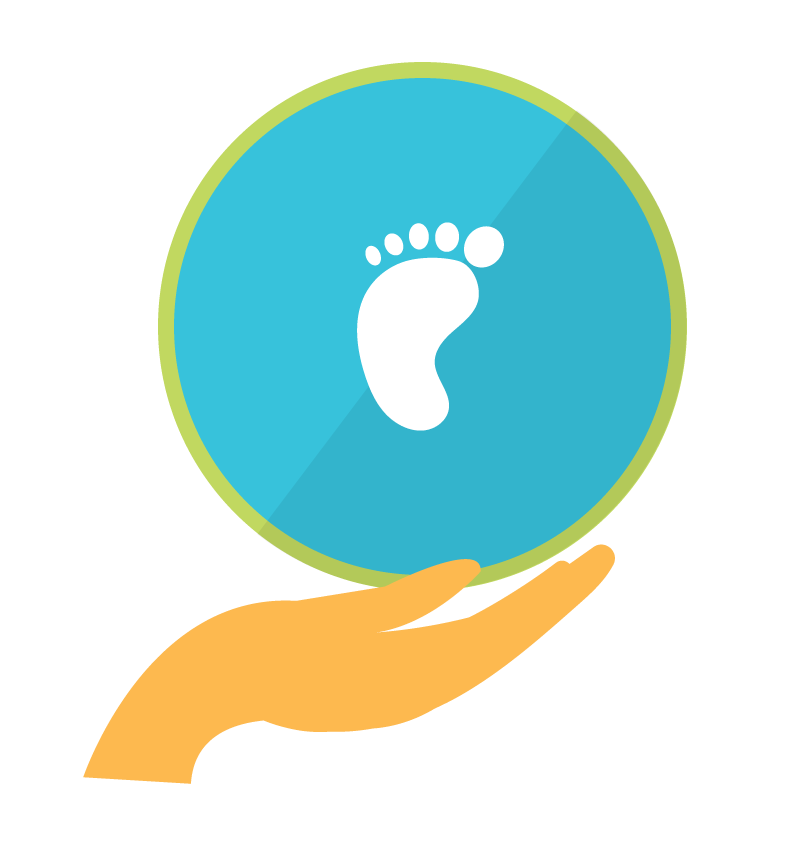 If you would like to post a position on the website, please contact us with the following information
Position title and description
Name of department/lab
Name of supervisor
Closing date