Tools of the Trade: Behavioral coding webinar
May 12, 2021 @ 11:00 am

-

1:30 pm
08:00 PDT/11:00 EDT/16:00 BST/17:00 CEST
Registration is complimentary for all ICIS members and interested members must register by May 10 for access.
Non-members are welcome to attend for a small fee.
Registration now open!
During this 2.5 hour workshop, we will have demonstrations from Mangold Interact, Datavyu, and Elan.  Researchers who routinely use the observational coding software will provide specific demonstrations of the efficacy of the tools for research.
Pascal Mangold will demonstrate how INTERACT can be used to collect sequential data and Dr. Bakeman proceeds how GSEQ can be used to modify data once collected.
Dr. Soska will demonstrate new transcription features of Datavyu and how they map onto behavioral codes.
Dr. Bidgood will give an overview of how to use ELAN to code language interaction patterns.
There will be plenty of time for Q&A and information regarding how to follow up and start using each of these tools.
Moderator:
Rachel Barr, Georgetown University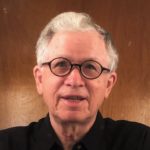 Dr. Roger Bakeman
Georgia State University
Observation seems to be a simple skill. But it is not, as everyone knows who tried to collect and analyze such data in short time. Pascal Mangold shows that data collection is just the tip of the iceberg. It really gets interesting when data was collected efficiently and effectively using the right tools, methods, and procedures. Because only then smart analysis on such data can be applied. This will be demonstrated by showing some features of the INTERACT software. In addition, Roger Bakeman will show further data modification and analysis options with the GSEQ software.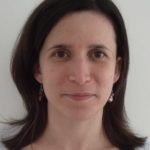 Dr. Amy Bidgood
University of Salford
Amy will demonstrate some of the features that make ELAN a flexible tool to work with, its compatibility with other programs, and useful features for working with multiple coders. Amy will focus on the coding of video files for features of interaction that often overlap, such as speech from different participants, gesture, and play behaviours.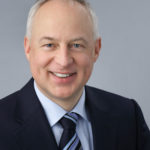 Pascal Mangold
Mangold International
Founder and CEO of Mangold International, and developer of the Mangold INTERACT video analysis software. Pascal Mangold's current research focuses on the visual and interactive analysis of observation research data. If rare phenomena are examined or if for other reasons only small amounts of observation data are available, the application of classical analysis methods can be difficult or even impossible. But even small amounts of data can contain interesting, yet hidden information. Pascal Mangold's ambition is to provide the user with methods and tools to make such information visible.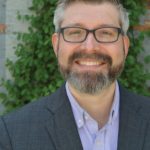 Dr. Kasey Soska
New York University
Datavyu—part of the Databrary suite of tools—is a free, open-source video-coding and transcription desktop software that works on Mac and PC. Kasey will demonstrate best practices in using Datavyu to transcribe and seamlessly link speech events to video. Kasey will show how additional behavioral codes can easily build on transcripts, and how to automate error-checking, reliability, analysis, export, and more using Datavyu scripts. Datavyu offers free personalized support on coding, script-writing, and technical issues by their team of behavioral researchers.