Discover Ottawa
The 2022 Congress will be held in Ottawa, Canada. Ottawa is the picturesque capital city of Canada and sits at the confluence of 3 major rivers. We will meet at the Westin Ottawa, which is located in the heart of the city and a short walk to museums, historical and cultural landmarks, national attractions, and restaurants offering a range of cuisines.
COVID-19 Attendee Guidelines
ICIS plans to ensure the well-being of all attendees and its staff. We're facilitating measures that will ensure optimal health and sanitary conditions in all areas where in-person interactions take place.
There is risk of exposure to the Covid-19 virus when traveling, using public spaces and participating in events, and this includes the ICIS Congress. Prior to registering for and attending the conference, please ensure you have read the latest Canadian COVID-19 guidelines. As ICIS 2022 is an international event, all attendees must also follow Canada's guidance and protocols on Travel, Testing and Borders: click on the link for the most up-to-date travel to Canada information.
If the ICIS Board are uncomfortable with potential relaxation of the above guidelines in July, we may revise our policy to more stringent measures to ensure the safety and well being of all onsite persons. An email outlining all confirmed measures will be sent to all attendees in advance of arriving in Ottawa.
By traveling to and participating as a delegate at ICIS 2022, attendees are acknowledging the risks, and it is understood that all attendees and presenters will adhere to the following instructions:
Do not attend the conference if you:
1.  Are showing COVID-19 symptoms such as, but not limited to: fever or a feeling of fever (chills, hot-cold), cough, shortness of breath or difficulty breathing, unusual fatigue, sore throat or headache, loss or change in smell or taste.
2.  Have tested positive for COVID-19 in the last 7 days.
3. You are unable to comply with the Covid-19 travel requirements to gain entry to into Canada.
Travelling to Canada
We strongly advise that all ICIS attendees travelling to Ottawa, both internationally and within Canada, take note of the current Canadian Government travel eligibility and guidelines. 
Please also keep up to date with the current situation in Ottawa via this link
Passports & Visas
Visitors to Canada must hold a valid passport. Most travelers also require an electronic visa or travel authorization (eTA) to travel to Canada by air. For more information, including visa information, please visit the Citizenship and Immigration Canada web site.
The ICIS Secretariat and Podium Conference Specialists will provide assistance in obtaining visas in the form of support letters once registration is confirmed and fully paid for.  To request a visa support letter once you have registered and paid in full please email: 
This modern hotel is located in the Ottawa business district across from the Rideau Canal, an UNESCO World Heritage Site. The renowned Shore Club restaurant is a popular dining choice for hotel guests and Ottawa locals alike. Stay active during your visit to Canada with the hotel's fitness offerings, including our indoor saltwater pool, a modern fitness center and private squash courts.
Benefits of staying at the official ICIS hotel:

Booking your room at the Congress venue allows you to:
take advantage of the preferential rates we have negotiated
be present at the venue without commute for early morning sessions
be present for many informal networking opportunities at breakfast and meals
helps ICIS financially as each room booked by meeting attendees counts towards keeping costs down
Hotel rates and booking options:
ICIS is pleased to offer the following preferred rates for ICIS attendees. These rates will be available until the room block closes on June 6th 2022 or once all contracted guest rooms have been picked-up, whichever comes first. If the hotel can offer the group rates past the cut-off date, they will based on availability.
 Traditional, Guest Room, 1 King
$229.00
Traditional, Guest Room, 2 Double
$229.00
 Each additional person is $40.00
*Hotel room prices exclude applicable provincial and local taxes (13%), plus Municipal Accommodation Tax (4%)
 Additional room categories are available on a first come, first served basis only as the hotel has a limited inventory.
Deluxe Parliament View – single/double $289.00
Junior Suite – single/double $379.00
Executive Suite – single/double $579.00
TO BE NOTED BEFORE BOOKING
Please be wary of 3rd party organizations offering to book the conference hotel on your behalf. To avoid any issues, ensure you only book through the official hotel link below. ICIS are unable to help with reservation issues if booked through a 3rd party.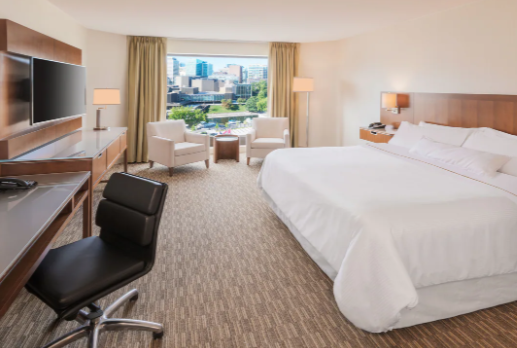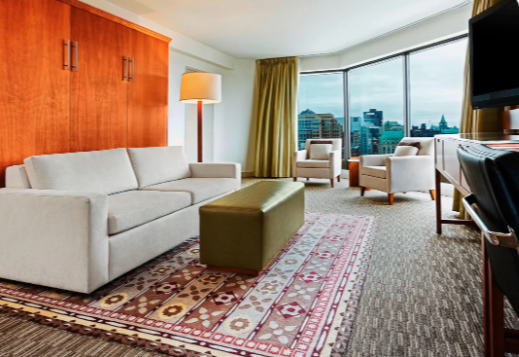 Room Share
Interested in finding fellow delegates to share hotel rooms with during ICIS 2022? If so, please fill out our Roomshare form