Registration
The International Congress of Infant Studies will take place July 6 – 9, 2020 in Glasgow, Scotland.  Join us for three and half days of science, networking and time spent in historical and exciting Glasgow!
COVID-19 Statement
Dear Colleagues,
The leadership at ICIS have been watching the COVID-19 situation carefully, reviewing information from the World Health Organization (WHO) and the European Centre for Disease Prevention and Control (ECDC), and we have been discussing our plans with respect to the biennial meeting in Glasgow July 6 – 9, 2020.  We know many meetings are cancelling, and we know that many of you are unable to make travel arrangements at this time.
We sincerely hope that the crisis will be over by July and ICIS will continue as planned.  So, please keep it on your schedule and make whatever arrangements you can at this time to join us in Glasgow.  If you're considering making travel plans, think carefully about taking out cancellation insurance, and always read what your travel company cancellation policy is relating to covid-19. It will be good to celebrate and be together after these stressful few months.  Our current early bird registration deadline is April 6.  Should you be restricted from registering before this date, we will work with you to offer the early bird registration rate at a later date once restrictions have been lifted.
Of course, there is much uncertainty about the spread of this virus and how long it will impact our ability to be together.  We will continue to monitor the situation.  Our current plan is to revisit the situation in late April to determine if we need to change any of our plans regarding this meeting.  We will continue to communicate wtih our community through the website, email and via social media.
Thank you for your patience.  We know this is a stressful time for everyone.
Sincerely,
Lisa Oakes
President, International Congress of Infant Studies
Further information regarding COVID-19 can be found on the World Health Organization site, including daily updates, tips on travel and ways to stay healthy.
Statement of Community
The International Congress of Infant Studies (ICIS) provides a context for the dissemination of research methods and findings on psychological development during infancy and early childhood and supports open intellectual discussion about theory, research, and practice. The Congress is committed to serving the needs of all ICIS members, inclusive of career stage, theoretical orientation, methodological practice, gender, gender identity or expression, sexual orientation, physical appearance, ethnicity/race or country of origin, religion, and political views. ICIS expects all attendees at our meetings and events to treat each other with mutual respect.
What's Included
Registration includes:
Access to three full days of conference sessions, including the Presidential Address on July 6th, 2020
Daily Coffee Breaks
Presidential Reception
Dedicated Poster Sessions, Multiple parallel sessions, and an outstanding invited speaker line up
Complimentary WIFI in the congress meeting rooms
An online program and abstract book along with a conference app
The opportunity to network and liaise with research colleagues and leading PIs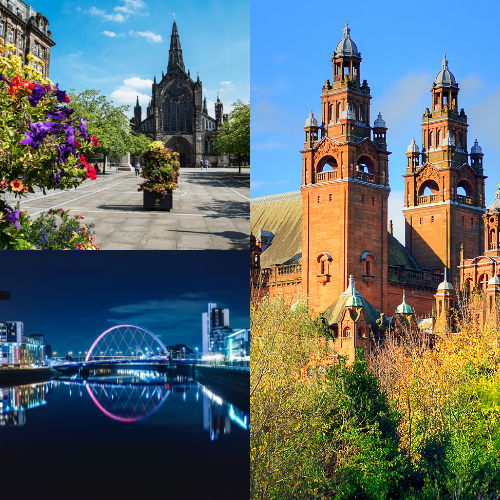 Step 1: Membership
ICIS Members benefit from reduced registration fees.  If you are not currently an ICIS member, you can join or renew prior to registering for the meeting.  Please note registering for the meeting at the member rate will save you more than the cost of the membership.
Step 2: Register
Please note, registration rates are in US dollars.  There may be additional fees incurred by individual credit card companies as the processing bank merchant for ICIS is located in Canada.
Early Bird (Ends April 6, 2020)
Regular Member: $340
Regular Non-Member: $505
Early Career Member: $240
Early Career Non-Member: $365
Student Member: $140
Student Non-Member: $225
*Developing Nation Member: $140
*Developing Nation Non-Member: $225
Standard (Ends June 1, 2020)
Regular Member: $370
Regular Non-Member: $535
Early Career Member: $270
Early Career Non-Member: $395
Student Member: $170
Student Non-Member: $255
*Developing Nation Member: $170
*Developing Nation Non-Member: $255
Final/Onsite
Regular Member: $400
Regular Non-Member: $565
Early Career Member: $300
Early Career Non-Member: $425
Student Member: $200
Student Non-Member: $295
*Developing Nation Member: $200
*Developing Nation Non-Member: $295
Please note that Early Career level is defined as anyone within five (5) years of their terminal degree.
*If you are residing in a country identified on the World Bank list of developing nations (Low Income, Low-Middle Income, or Upper-Middle Income, please contact us for the discounted registration code.  You will require this code to register at a reduced rate.  Please note that you must be currently residing in the identified country in order to qualify for the membership reduction.
Cancellation Policy: All cancellations must be received in writing.  The amount paid less a $75 processing fee will be refunded for cancellations post-marked, faxed, or emailed prior to June 4, 2020.  Following this date, no refunds will be issued.
Transfer Policy: There will be a charge of $75 to transfer a registration to another person.  Transfer requests must be made by June 4, 2020.  Following this date, no transfer will be issued.
The International Congress of Infant Studies reserves the right to modify the conference program.  The conference organizers are not responsible for any non-refundable expenses participants incur for their travel and accommodations associated with this event.
Step 3: Book Accommodation
Book your accommodation in Glasgow early as it's busy in the summer.  Multiple accommodation options available to suit all budgets.
Please visit the Destination page
OR
Thank you to our 2020 Sponsors & Exhibitors!